Click on this link to learn more of the Gigmaster giveaway! https://www.youtube.com/watch?v=-iw9ePsAyho
February giveaway will be 2 Spanish reales found in 2017 by the Gigmaster from the 1700's! (see below)
Will March be more T shirts???
Be sure to watch the video to know the special "word" to use in each month's comment. A winner will be selected that used the special monthly "word" in their comment. I will do a random search each month for that word in the comment.
Rules:
1. must be a subscriber
2. must share 1 video
3. must live in the US
4. must make a comment using the monthly word shown in the video.
5. comment must be made during that months comment period
6. Winners will be announced in the first comment in the video after the 15th of the month
7. Winners have 48 hrs to PM me their info after each giveaway!
Here is a pic of January's giveaway! Three Gigmaster T shirts! February giveaway will be a Spanish reale!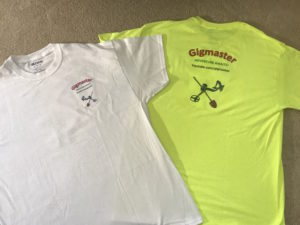 More to come!